Moonstone
Concept: Tereza Hofová and Kamila Polívková
Projection: Nanna MBS, Antonín Šilar
Editing: Zuzana Walter
Voiceover: Ian Willoughby
Consultation: Ásta Kristín Benediktsdóttir
Photo: Zuzana Lazarová
"The story of the boy who never was" is a probe into the inner world of a lonely anti-hero, whose fate is determined by his sexual orientation and lack of family background. However, the main and all-pervading motif is the freedom and independence of the individual, who accepts his "otherness" – hinsegin in Icelandic – as natural, and is able to live as an autonomous human being, regardless of the evaluation and judgment of his environment. Reykjavík in 1918, the last year of the First World War. The Icelanders celebrate the victory of a century-long struggle for independence, but at the same time, an epidemic of Spanish flu breaks out and the volcano Katla erupts. However, the first movie theaters are also opening, where the boy Máni (Moon) finds refuge and discovers not only his passion for film, but also the girl Sóla (Sun), who strikingly resembles the unrestrained and mysterious Irma Vep, the heroine of the dark crime series Les Vampires…
Czech premiere of the adaptation of the novel of the same name by contemporary Icelandic author Sjón.
Tjarnarbíó (the Icelandic Performing Arts Centre) and Samtökin '78 (the National Queer Association of Iceland) are project partners. Thanks to collaboration with these two organizations, the facilities and space for the performance of the production in Iceland and the entire accompanying program will be provided. A series of public discussions with the audience led by literary scholar Ásta Kristín Benediktsdóttir who is specialised in Icelandic modern literature is particularly noteworthy.
Project partners: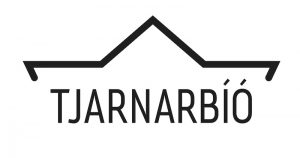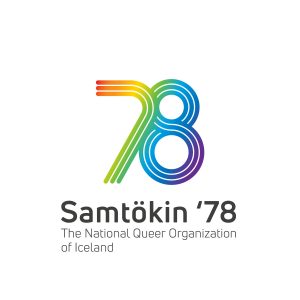 Supported by EEA and Norway Grants
Working Together for a green, competitive and inclusive Europe.
reviews:
"…a fascinating concept combining the media of teatre, film, and visual arts. (…) Kamila Polívková's Moonstone distinctly shows the form Czech independent theatre, or Czech theatre in general, should aim to take. That is, the form of projects with an international cast, or projects that are familiar with the contemporary trends in European theatre direction including the technical requirements they should be able to readily satisfy."
– Marcela Magdová, magazin.aktualne.cz, 5 September 2022
"Máni Stein and Sóla are two queer rebels, who do not fit into the society that attracts them as much as it disapproves of them. Tereza Hofová endowed Sóla with swift and elegant movements inspired by silent film and further enriched Sjón's character with a rascal-like personality (…). Jan Cina embodied Máni Stein and it surely cannot be a coincidence that he reminded me of young Charlie Chaplin; sometimes in his silent acting, sometimes in the ambiguous combination of his flirting and boyish helplessness. He was a compelling Máni Stein."
– Dagný Kristjánsdóttir, hugras.is, 12 September 2022
"Thanks to the technique of choice combining several artistic media, the world we witness, that is, the inner world of Máni Stein, becomes fickle and ever-changing. It is like a roller coaster ride – you never know what to expect on the next way down (…). Moonstone turns Máni Stein in every direction and allows us to watch and experience this beautiful and multilayered human being pulled out of the course of this strangely mystical nordic world, while the fragments of his life collide and pass somewhere between the film screen, the theater space and the mystery of unspoken words. He is like a butterfly the color of whose wings we will remember even long after they have stopped fluttering."
– Veronika Holečková, divadelni-noviny.cz, 17 September 2022
"'Kamila Polívková's production accentuates visuality and atmospherics. I could very easily pronounce this piece a Surrealist essay. It is not mere theatre, it is a film too,' Marcela Magdová thinks."
Jonáš Zbořil, Jana Patočková, seznamzpravy.cz, 20 September 2022
"The love for cinema – just like the love for the same sex – is, despite all the ostracism of the period, portrayed casually and with sincerely. The production does not rely on shocking sex scenes and does not build on the fact that for modern Icelandic society the two topics were mutually touching sensitive spots. What Polívková presents first and foremost is the love for the medium."
Veronika Jončevová, denikn.cz, 29 September 2022
"One impressive performance reflecting on the issue of accepting different sexual orientations (…) The present film footage reminiscent of silent films and Surrealism corresponds directly to the theme of the evening, but Polívková willingly employs it in a manner that is strongly unsettling for the audience. (…) The events outlined, and the issues addressed are clearly related to those of today (covid, the Bratislava shooting) and thus unarguably appropriate. (…) The Moonstone is a challenging, avant-garde performance that is captivating and uncompromising in its statement."
Tomáš Šťástka, idnes.cz, 24 November 2022
premiere: 2. 9. 2022